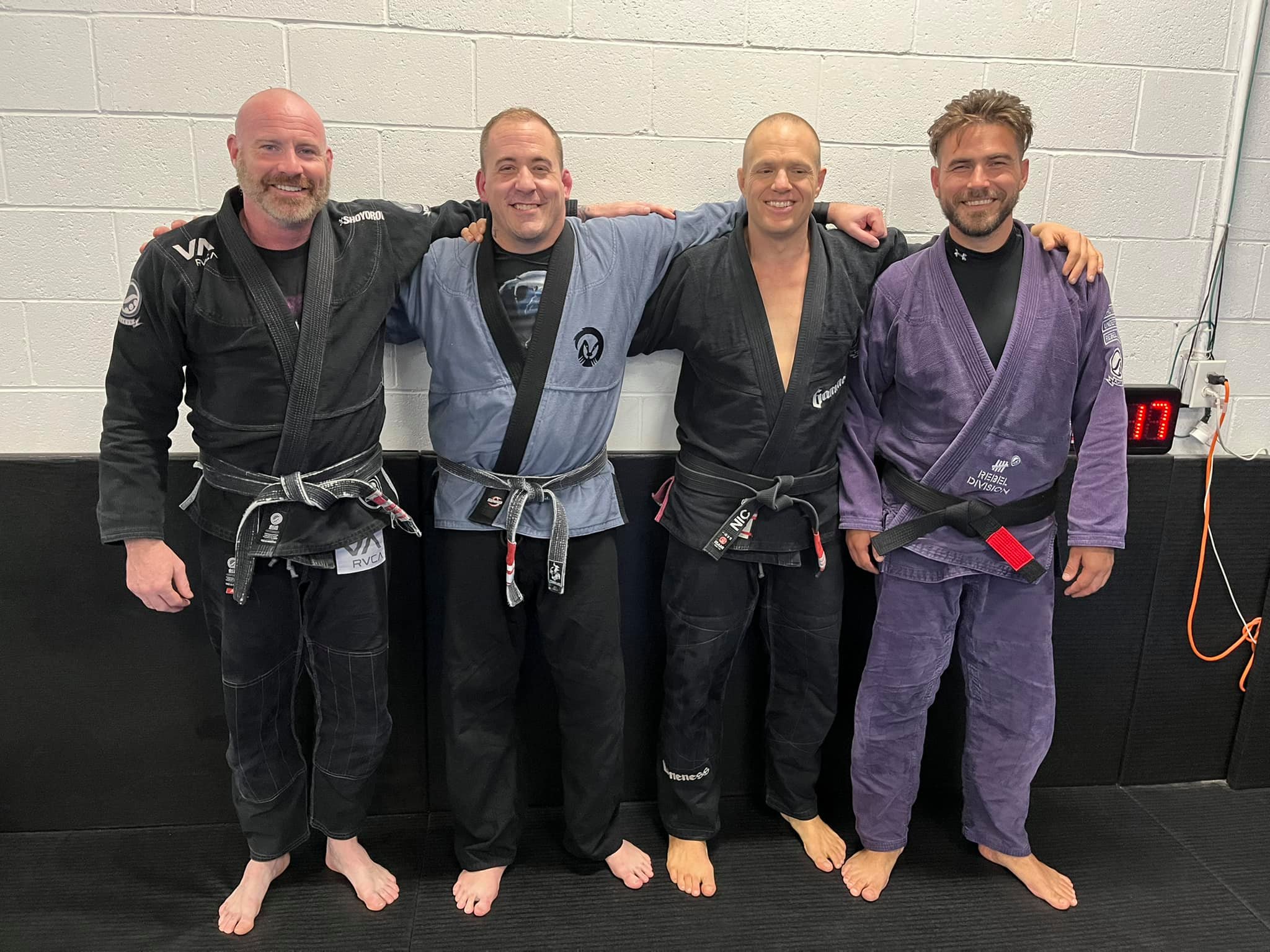 Lineage
MAEDA > Carlos Gracie Sr. > Carlos Gracie Jr. > Roger Gracie > Nicolas Gregoriades
Mike DesRosiers
2nd Degree Black Belt with Subconcious BJJ under Professor Nicolas Gregoriades
IBJJF Certified Black Belt
1st Dan Black Belt in Japanese Jujitsu under Sensei Chris Ballard.
Former Donnybrooke Promotions, Open Weight Gi Champion
Green belt in Taekwondo earned at age 12 (Under Master Alba Rosario).
Orange belt in Shaolin Kempo Karate (Under Mike Rooney).
6th Kyu in Aikido (Under Sensei Ken Nisson).
Mike has had an interest in
martial arts
since he was a child having started training in Tae Kwon Do earning the rank of Green belt. Over the years since then he's trained in Aikido, Muay Thai kickboxing, Shaolin Kempo Karate and JuJitsu, Wrestling, Boxing, and more. He currently holds the rank of 2nd Degree Black belt with Subconcious BJJ (North Hollywood California) under Professor Nicolas Gregoriades. Also holding the rank of 1st Dan Black Belt in Japanese JuJitsu under Sensei Chris Ballard. He teaches numerous aspects of Brazilian Jiu-Jitsu including Competition, Self-Defense, Combatives,
Submission Grappling
(no-gi), and more. Incorporating a very "laid back" style of teaching, promoting cross training in other arts, and encouraging training at other
grappling
schools. This "new school" mindset is why many from other schools, come and train with him, as there is no reason why persons can't train at various places!